What is a Mallet Putter?
(A Definitive Guide for Golfers)
A mallet putter is a special club used for putting in golf. It looks different from regular putters because it has a bigger and rounder head. This unique shape helps you putt the ball more steadily and forgivingly.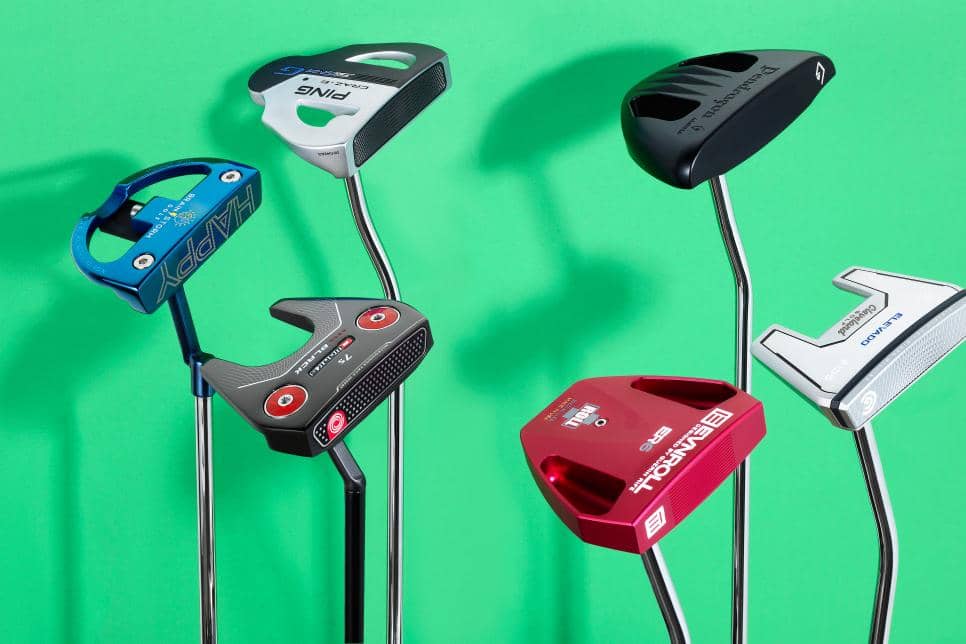 Unlike regular putters, mallet putters have a bigger, rounder head, like a small hammer. People love them because they help accurately put the golf ball into the hole. They're different from blade putters, which have smaller, flatter heads. If you want to get better at putting, try a mallet putter – it could make a big difference in your golf game!
Main elements and attributes:
Mallet putters have bigger and deeper heads than blade putters. They also have special lines, dots, or squares on top to help golfers aim their putts better. These putters make it easier for golfers to hit the ball into the hole!
Various shapes and sizes:
Mallet putters can look different with various shapes and sizes. They also have different weight distributions and balance in the head.
Understanding a Mallet Putter Head
The mallet putter head has three parts: the clubface, Neck, and a cavity or weight system at the back. The big clubface helps you hit the ball more accurately because it has a larger sweet spot. Now I will point out how it is different from other putter head.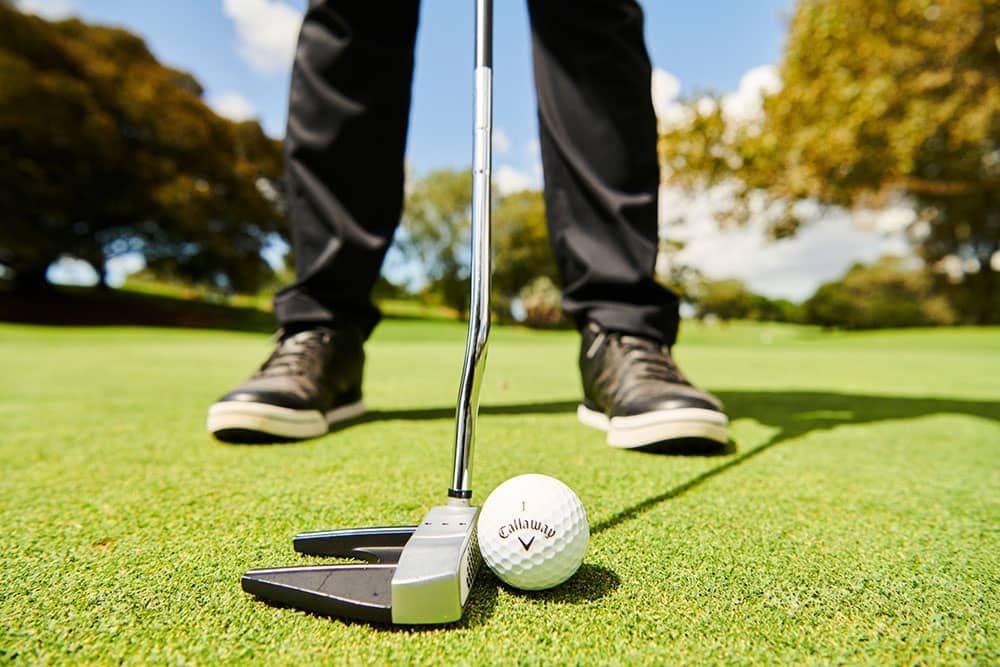 Balance distribution and aiming assistance:
Mallet putters have extra weight around the edges or back of the head, making them more stable, and It is less likely to turn or twist when you hit the ball. They also have lines or dots on top to help you aim your putts better.
Insert technology for better feel and consistency:
Some mallet putters have special technology called "inserts." It's like a softer material between the clubface and the club head. This helps you feel the ball better when you hit it and makes it easier to control how far it goes.
Types of Mallet Putters
(2023 Updated)
Please keep in mind that I have differed those types by the name people uses to describe them. With my experience in 2023, I have delved in various types of mallet putters. I will try to  shed light on their unique characteristics and helping you make an informed choice for your golfing prowess. So let's describe mallet style putter, Mid Mallet Putter and Toe Hang Mallet Putter.
A mallet-style putter is a special kind with unique features. It has a high MOI (Moment of Inertia) and a back-weighting system, which makes it more stable and forgiving when you put it.
Popular models in the market:

Popular mallet-style putter models include the Odyssey 2-Ball, TaylorMade Spider, and Scotty Cameron Futura

.

Pro golfers and regular players love these putters because they're famous and work great

!
Benefits and drawbacks of mallet-style putters: Mallet-style putters offer excellent stability and forgiveness due to their design and weight distribution

.

However

, some golfers may find the larger head size

visually

distracting or need help with their feel on shorter putts

.
Mid-mallet putters are like a mix of mallet and regular putters. They have a slightly smaller head size and are loved by golfers who want forgiveness but still want a classic look when getting ready to putt.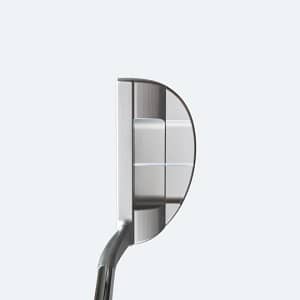 Advantages and suitability for different players: Mid-mallet putters provide improved stability and forgiveness while retaining a

visually

appealing compact design

.

They suit players who want a slight departure from traditional blade putters but still want a familiar look

.
Notable mid-mallet putters in the industry: Some famous ones are the Ping Sigma 2 Valor, TaylorMade TP Patina Del Monte, and Odyssey Stroke Lab One

.

These putters are great examples of how well mid-mallet putters can work and perform on the golf course

.
A toe-hang mallet putter is designed with a slight toe hang, meaning the putter's toe points downward. This design caters to golfers with an arced putting stroke, promoting a smoother swing path during the putting motion.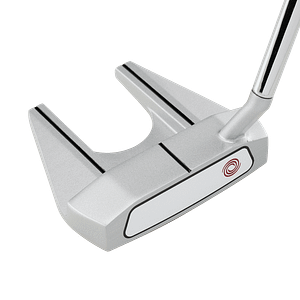 Analyzing toe hang and how it affects stroke: Toe hang is how much the putter face rotates during the stroke.

If you have an arced putting stroke, a toe hang putter is helpful because it lets you rotate it more

naturally

while staying stable

.
Advantages and considerations when using a toe-hang mallet putter: A toe-hang putter is great for golfers with a curved putting stroke because it helps them make smoother and more reliable strokes

.

But if you putt with a straight-back, straight-through motion, a toe-hang putter might not be your best choice

.
The mallet putter is like a special superhero for golfers! Its cool design, extra stability, and helpful alignment features make it a game-changer on the greens. Using a mallet putter can boost a golfer's performance and make them feel more confident when putting. If you want to become a putting master, the mallet putter is your secret weapon!